Governance, Compliance and Risk Management
Governance, Compliance and Risk Management
Governance
Barents Re maintains a robust governance structure beginning with its Board of Directors, composed of 5 members, which includes 1 Director representing the shareholder, 1 Managing Director, and 3 Independent Non-Executive Directors.
In addition, Barents Re has 5 Supporting Committees, which are composed of both members of the Board of Directors, as well as key executives of Barents Re:
Audit
Compensation
Investment
Reinsurance
Risk & Compliance
Senior Management
Barents Re's Senior Management is composed of highly skilled professionals with a proven track record in various areas, including but not limited to the (re)insurance industry, which is a key factor for the correct and sustainable management of a successful company.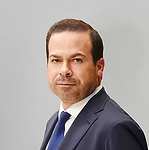 Gerardo García
Director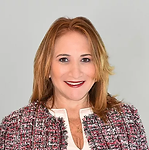 Marisa Vallarino
General Manager
(Operations Panama)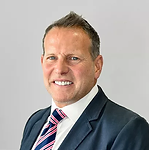 Gary Callaghan
Director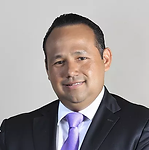 César Ujueta
Head of Finance and Accounting
Gerardo García has over 25 years' experience in the global insurance and banking sectors. Gerardo is the founder, and Chairman of Barents Re Reinsurance Company, Inc., a role for which he has been awarded numerous leadership accolades on an international basis. Gerardo's prior experience includes investment banking, M&A and advisory roles to national governments on financial services regulations. Gerardo serves as a Board Director for a number of insurance and reinsurance companies alongside his role as Board Director for both Credit & Commerce Bank and for Canal Bank S.A., the latter which he founded in 2014.
Marisa Vallarino has over 30 of proven experience in the creation, management, organization, development, and growth of new companies and businesses, with sustained success over time. Marisa's previous experience ranges from leading administrative and finance positions in the industries of real estate development, commercial, marketing, accounting and human resources, among others.
Gary Callaghan's career spans over 30 years in the reinsurance industry. Formerly Managing Director of Aon Europe, Gary has also held senior positions in Benfield and Willis. Gary was reinsurance buyer for a premier Lloyd's syndicate before joining Barents Re as Head of Retrocession, and was recently appointed as Managing Director of Barents Re Cayman Islands. Gary is also a non-executive Director for a London based broking house.
Cesar Ujueta has over 30 years of proven experience in accounting, finance, and internal and external Audit in the Insurance and reinsurance industry. Cesar also has a vast experience in the administration of accounting human resources, as well as matters related to the preparation of financial statements, and implementation of accounting and financial standards.
Compliance
The Compliance Function at Barents Re comprises three main pillars:
​Anti-Money Laundering Compliance
Anti-Money Laundering Reporting
Regulatory Compliance
Anti-Money Laundering Compliance
Ensuring that Barents Re is compliance with AML laws and regulations.
Maintain updated policies and procedures regarding AML.
Review KYC from business partners and conduct necessary sanctions search.
Coordinate annual AML training to staff members of Barents Re.
Inform the Board of Directors about Compliance-related matters.
Anti-Money Laundering Reporting
Serve as the point of contact between governmental authorities and Barents Re.
Maintain suspicious activity report forms and logs for the use of the Barents Re staff.
Receive internal suspicious activity reports from staff, evaluate, and enter information in the relevant logs.
If the case requires it, provide external reports to the governmental authorities, and enter required information the logs.
Regulatory Compliance
Provide support to departments of Barents Re for the compliance of laws and regulations.
Provide support to Barents Re for the update of the company's manuals and procedures.
Provide support to submit the regulatory annual return to the Cayman Islands Monetary Authority.
Receive queries from governmental authorities and coordinate timely responses and actions from the departments responsible.
Provide support for the organization of meetings of the Board of Directors and Supporting Committees.
Barents Re uses a variety of sanctions lists and databases available from reputable sources, including governmental and commercial screening tools:
World-Check One
United Nations Sanctions List
Office of Foreign Assets Control
European Union Sanctions
United Kingdom Sanctions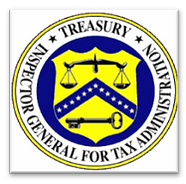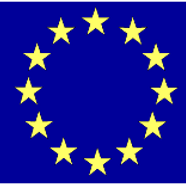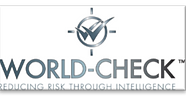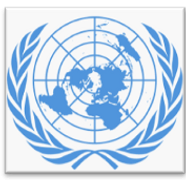 Barents Re maintains an unconditional commitment to human rights, ethical behavior, tackling of modern-day slavery and human trafficking. Barents Re does not tolerate any forms of illegal or unethical behavior. All staff members are required to adhere to Barents Re's policies, manuals, and procedures.
Barents Re is regulated by the Cayman Islands Monetary Authority. Its risk management is governed by the risk management policy and its implementation via the risk management framework created by the Risk Officer. Lead support to the risk management function is provided by our Luxembourg subsidiary, Barents Reinsurance S.A., especially in the Solvency II framework and the latest regulatory requirements.
Barents Re operates within a conservative risk range. This finds expression in its cautious retrocession, underwriting and investment policies.
Barents Re operates without financial leverage. The Company has no appetite to introduce debt into its structure.
Governance Overview
Policy & Framework

Risk management Policy
Risk Management Framework

Board – Risk & Compliance Committee
Internal Risk Workshops